Registration begins Friday July 13 at 12:00 (noon)!
Once registration form has been submitted, payment must be submitted to Jamie Baker at Marikka's no later than end of day Thursday 7/19 in order to secure your registration.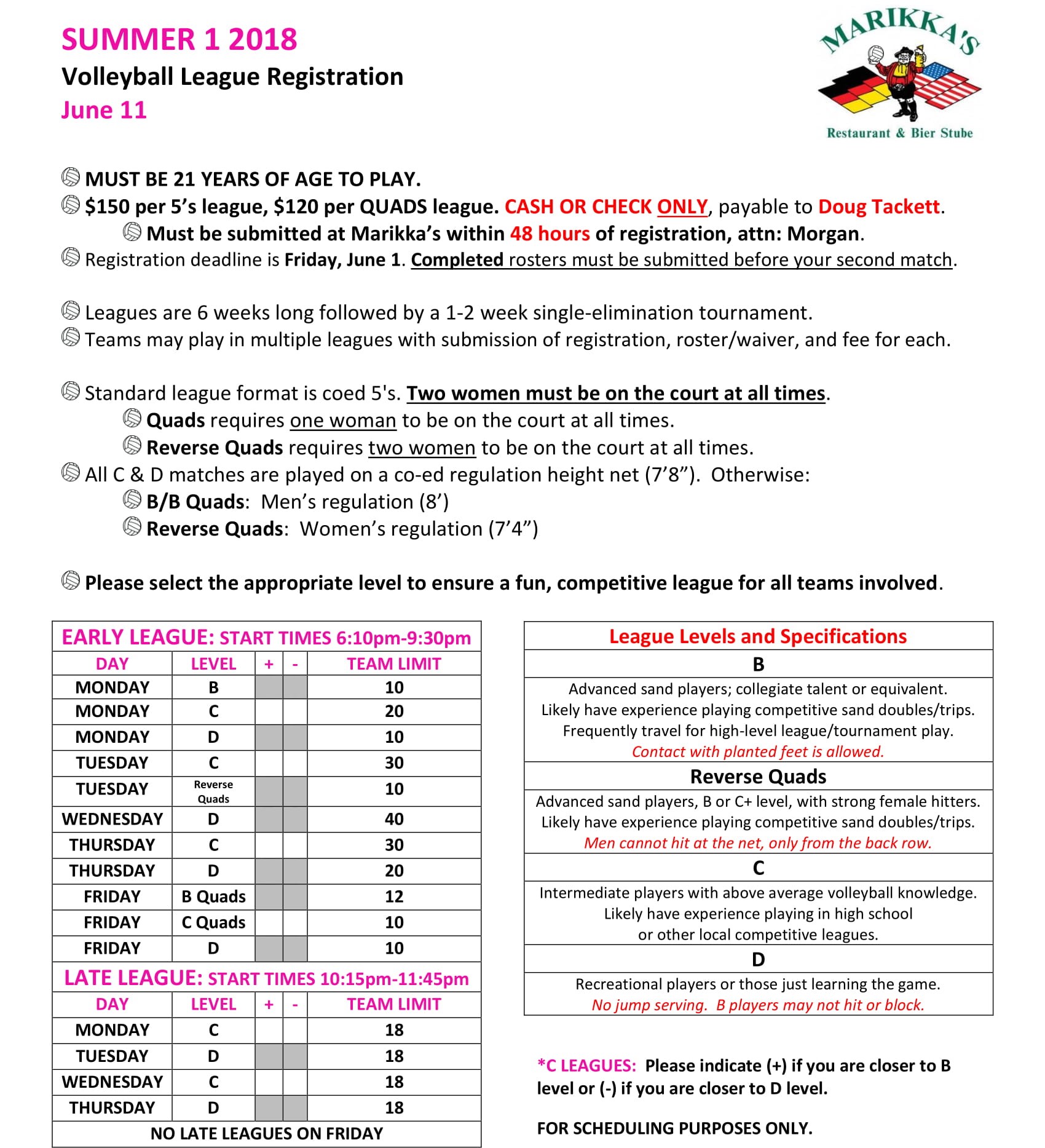 Waitlist
If the league you're interested in does not appear in this list, please submit a registration request to our waitlist in the event of a cancellation or failure to pay.